Linear Drains
Minimalist design. Maximum beauty.
100% Stainless Steel
Unmatched in craftsmanship and durability.
New Finishes
New Finishes Now Available
Linear Drains
Curbless, accessible, open plan designs.
Versatile Design
Residential and commercial ready.
The clean look of linear drains.
All LUXE Linear Drain products are 100% stainless steel. Our linear drains
are unmatched in both craftsmanship and aesthetics.
Why choose LUXE Linear Drains?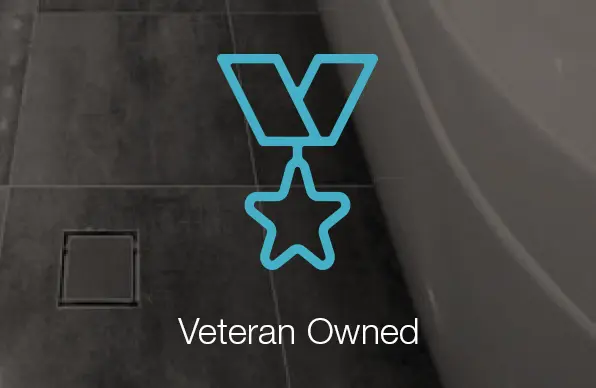 I ordered this drain for my parent's bathroom remodel. We were making it handicap accessible. This worked great in the shower. Slope to drain is gentle and no equilibrium hazard. I told the plumber to get used to installing these because everyone is going to want one. I first saw this style drain at my daughters in Italy.
-Deb W
Unlike many other drains, these are made of heavy gauge QUALITY stainless steel. We've had one now for 5 years and it still looks just great.
-Jeff
It is a well-made product and fit perfectly in our open shower. We placed it next to the wall and it blended in perfect. 
-Mark
This linear drain is just what we were looking for. It was easy to install, well made and much less expensive than other drains we were considering at the time.
– Anchee
This product is advertised. Solid all stainless construction. Very simple installation once we figured out the floor elevation. Even my tile contractor was impressed with the drain quality and install ease compared to others he has done.
– Steve J
This shower drain allowed us to use the replaced tub drain that was already there, so the plumbing was minimal. With the tile set in the linear drain it just looks like part of the shower floor. It's the first thing that people notice when we show them the new shower. Big WOW factor.
-GDL
I like doing things you don't see every day and this LUXE Tile Square Tile Drain fit the bill. It looks great and I like the option to lift off the top for cleaning.
-Anonymous
This is a very nice drain. I mean VERY nice!! Well-made and has some weight to it. I'm in the midst of remodeling my master bath, but I know this is going to look great and match up very nicely. Well worth the money!!!
– Anita 
This drain was installed in my custom tile shower. This product hides my drain  and gives my bathroom an amazing look. Also, the part that gets tiled is removable so I can clean out my drain if necessary. [Tile Insert Square 5" x 5" Drain]
-Scooter
This drain was a special order, arrived in 3 days and saved me so much money because I was able to use the existing plumbing and didn't have to move anything. All with a custom look.
-Anonymous
We wanted to use very large tiles on the floor of our shower and tub "wet room" and did not want to have the tiles cut to go around a traditional floor drain. Our contractor laid the tiles sloping to the drain against a wall. Perfect solution.
– Laura
Quality construction and drains well. Glad I got this linear unit vs traditional center drain.
-Sonny
Looks great in the shower, drains well and keeps water on one side of the other for a large shower.
-TD
I selected this drain for something that would disappear into the rock floor of the shower. But most people immediately notice the lack of a conventional drain and comment on how great it looks.
-Brent
Just had this installed with a matching tile in the shower and I love the look and functionality! Great quality, too.
-DD
Goes great in my spa master bath. Even my 4-year-old granddaughter noticed it and commented on its attractiveness.
-Anonymous
I'm a contractor and have purchased two LUXE Linear Drains so far. My clients are extremely happy with the product, design, quality, beauty, and reasonable cost. I'm just ordering the third one now. 
-Mario
This is the second LUXE Linear drain we have installed. Not cheap, but the design is beautiful and the build quality exceptional. Highly recommended!
-Peter
If you want to add some elegance to your new or rebuilt shower, try this product. Takes a little extra care from your tile installer but it sure looks nice when completed!
-LM
The LUXE Linear Drain system is as tidy, elegant and unobtrusive solution for custom shower design that we have ever used here at Barnes Vanze Architects. 
– Ellen J  Washington, D.C
I ordered this drain for my mother's bathroom redo since our local home improvement store did not carry the drain. The delivery service was excellent and the drain is absolutely perfect! It's sleek, modern, and stylish. When I followed up with the contractor, he couldn't believe how easy it was to install!
-Nancy Brownlee
Best look, very well designed! We will never have another shower with a boring round drain.
-krgraziano
The drain we ordered came with great instructions, was easy to install with no leaks. And it looks great!
-Hank P. Raleigh, NC
I'm building a house with three bathrooms and I wanted drains in the shower and on the floor of the bathroom, as well. I researched the types of drains available and fell in love with the Square Tile Insert Drain because it almost disappears in the floor. It is easy to install and so clean looking.
-Anonymous
I just retired and officially became a U.S. Army civilian, although I still reside near the base in El Paso, Texas. Prior to serving in the U.S. Army, I did have my own small design/build company and so I'm wondering, where were these way better looking, way easier to install linear LUXE drains back then! I came across LUXE about two months ago online and loved the look. I wanted to use my own shower the first time just in case I was a little rusty. So I ordered the LUXE linear insert drain online. Once it came, I took a quick look over your specs and must say, installed the drain myself with no problems!
– Keith Garvin, El Paso, TX
[Wiedemann Architects] are in the final stages of completing a penthouse in an existing condominium in Chevy Chase, Maryland, where we used the LUXE Linear Drain – Tile Insert again. The shallow depth of the LUXE Linear Shower Drain allowed us to do a curb-less, zero-threshold custom shower and not sacrifice any of the limited ceiling height from the existing building. Today's site visit reminded me of the beauty of the LUXE Linear Drains.
– Greg Wiedemann, AIA Principal Wiedemann Architects, Bethesda, MD
This product is as advertised with sturdy, all stainless steel construction. Very simple installation once we figured out the floor elevation. Even my tile contractor was impressed with the drain quality and ease of installation compared to others option he has worked with.
-Steve, NJ
We were very pleased with quality of the stainless steel drain, and it was less expensive than all other similar products on the market. I would highly recommend LUXE Linear Drains. 
-Michael  Phoenix, AZ
I first saw this style of drain when visiting my oldest daughter in Italy. When it was time to remodel my parents bath we quickly and easily ordered a linear drain online from LUXE Linear Drains. The goal was to make the bathroom as handicap accessible as possible for them, and the drain worked perfectly for the shower. The slope to drain is so gentle there's absolutely no equilibrium hazard. I told the plumber to get used to installing these because everyone is going to want one. 
-Deb W
We decided it was time to remodel our master bath. It was out with the old fiberglass shower, and in with a new tile shower. This drain just MADE our shower! It's classy, sleek and looks so much better than the typical drain. The contractor loved how easy it installed. And we love how it looks!
-Anonymous
We were absolutely thrilled with the quality and look of the finished product. Installation was straightforward and intuitive!  
-Linda R.  Atlanta GA
Install with confidence
Installation methods for all types of LUXE Linear Drains and accessories.
Get the right spec – LUXE
Linear Drains on CADdetails
If you're looking to specify LUXE products into your next project, then check out our profile on CADDetails.com.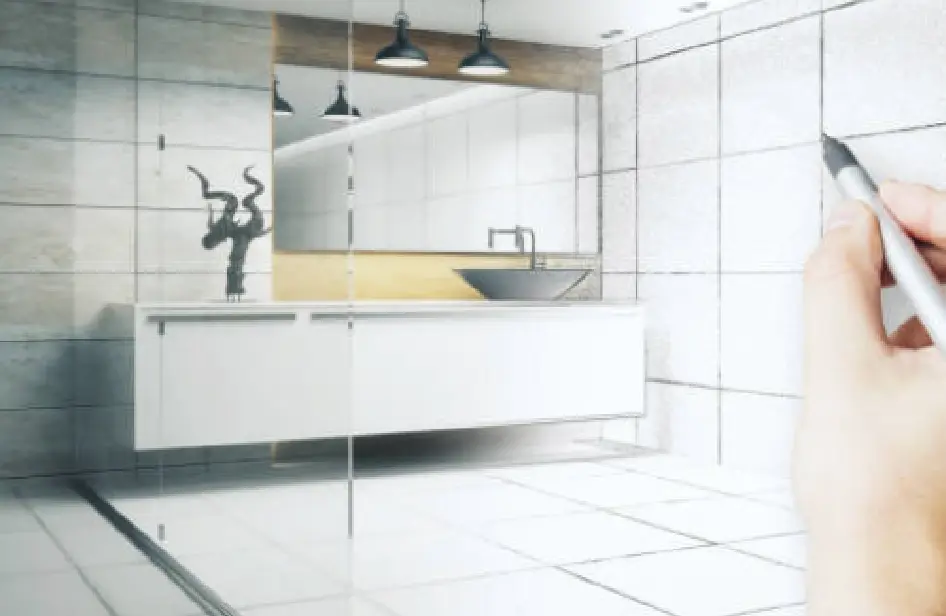 Linear drains can elevate the design of any bathroom, wet room or outdoor patio area.
The single-pitched floor allows for one material of flooring to be used throughout the entire surface area. For more information on specifying LUXE Linear Drains into your design projects, please visit our CADDetails profile.